Antony Rookes, FCCA
Director
Antony (Tony) has been part of Southgates for 30 years. Having joined the firm aged 20 back in 1987, Tony trained under Stephen Southgate and qualified as a Chartered Certified Accountant in 1993. Stephen supported him through his training and post qualification period resulting in Tony obtaining his Auditing and Practising Certificate. He became a partner in 1999 before taking over the whole of the practice when Stephen 'retired' to New Orleans, USA. He has overseen the growth of the firm since then and is especially proud of the training he has provided to employees who he has seen qualify during this time. As well as general practice Tony also specialises in Schools Finance, leading the support of a number of schools and Academies in the area.
Tony is married to Maria (she deserves a medal) and lives in Elstronwick with his two sons. Tony is a strong believer in community and is a former Governor of Burton Pidsea Primary School and St Mary's College, Hull.  With both his sons recently "retiring" from playing both Rugby codes he is enjoying a little bit of time to take up new pursuits. Dad's taxi still seems to be needed though.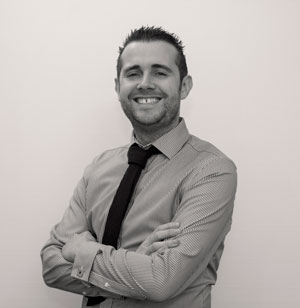 Andrew Guy, FCCA, MAAT
Director
Andrew (Andy) started with Southgates in July 1997 aged 16. After completing the AAT qualification he subsequently qualified as a Chartered Certified Accountant in August 2003. In June 2011 Andy became a partner in the practice on receipt of his ACCA practising certificate. In addition to his role as a director of Southgates Andy still spends a large amount of time working with clients. With over twenty years of experience working alongside clients Andy is ideally suited to work with new and current clients to add value to their business and provide expert advice.
Andy married in April 2013 and lives with his wife Rachel and daughter Mollie in the village of Patrington. The vast majority of Andy's spare time is dedicated to Patrington Cricket Club where he has a number of key roles the most important being club coach of Patrington's junior sides. When not on the cricket field Andy will either be spending time with his family, walking his dog Wilson or watching sport.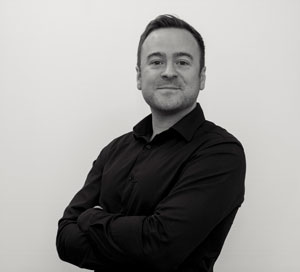 Lewis McKinley, FCCA
Director
Lewis started working at Southgates in October 2002 as an accounts assistant. Since qualifying with the AAT and ACCA he was given the role of Accounts Manager in 2009. He is experienced with sole traders, partnerships, personal and business tax, management accounts and VAT. However, he focuses most of his time working alongside Companies, providing accounting, management and corporation tax advice.
Lewis lives in Hedon with his wife Alex and two young children.
Susan Boasman, MInstLM
Susan (Susie) joined the practice in 1998 and became Practice Manager in 2004 after qualifying with a NVQ Certificate in Management. She is responsible for ensuring that our clients receive the high standard we expect and they deserve as well as in-house practice matters. She manages a portfolio of clients acting for sole traders, partnerships, personal and business tax clients. With her broad knowledge and experience in payroll and Sage products she can also offer support and in house training to clients.
Outside of work, Susie lives on a working farm and enjoys spending time with her family as well as walking, swimming, cycling and socialising.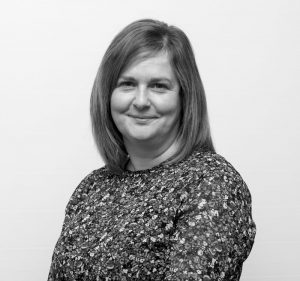 Maria Rookes, MAAT, ATT
Maria joined the practice in June 1989 aged 16. After completing the AAT qualification she trained and qualified as a Tax Technician with the Chartered Institute of Taxation. She is highly experienced across a range of sole traders, partnerships and Limited Companies and utilises her tax qualification with both personal and business tax. She currently works on a part time basis.
Maria is married to Antony Rookes and they have 2 boys. Maria enjoys spending time with her family and supporting her children. She also enjoys socialising, spending time outdoors taking country walks with the family dogs and skiing holidays.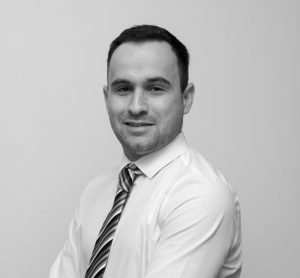 Lewis Ford, ACCA, MAAT
Lewis began his career at Southgates in September 2011 at the age of 16 and immediately began studying for the AAT qualification. Shortly after qualifying as a member of AAT, Lewis began working toward his ACCA qualification and upon completion in January 2017 became a Chartered Certified Accountant.
Outside of work Lewis takes a keen interest in many sports, particularly golf and football. He also enjoys spending time with family, and is a keen traveller.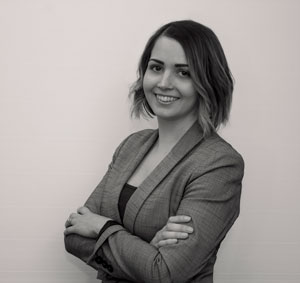 Hayley Pollard, BA (Hons)
Hayley started at Southgates in February 2016 after a career change from working in education. She gained a BA (Hons) in 2011 from the University of Hull. Since joining the team Hayley has taken on roles including office administration and bookkeeping. Hayley progressed to managing Southgates client payroll portfolio. This is a role that she is passionate about and enjoys speaking with clients and ensuring that their needs are met.
Hayley married in October 2016 and lives with her husband Marc in Patrington where they spend a lot of time at the cricket ground, socialising with friends and walking their dog Dexter.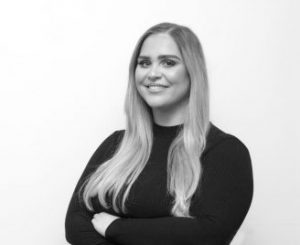 Teri Bateson, BA (Hons)
Teri joined Southgates in June 2017, after a career in customer relations and financial services. She gained a BA (Hons) in 2012 from the University of Hull. Since joining the team Teri has taken on roles including accounts and VAT preparation, payroll and bookkeeping. She is currently studying at Kaplan Financial to gain her AAT qualification.
Teri spends her spare time with her partner and enjoys eating out and socialising with friends and family.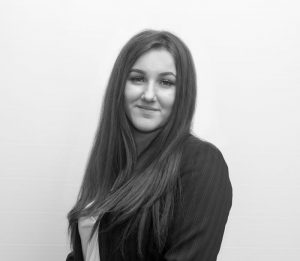 Samantha Neave
Samantha joined Southgates in November 2019 after completing her GCSE's at South Holderness Academy and Sixth Form College. She is now studying with Kaplan Financial towards her AAT qualification. Her role with Southgates includes accounts preparation, bookkeeping and VAT.
In her spare time Samantha likes to spend time at the stables and competing with her pony Volley, sketching and spending time with her friends and family.